Nigeria's high neonatal mortality rate as it is known today has defied decades of awareness and drives to mitigate the perceived contributing factors by applying conventional techniques.

From 2001 we launched our research effort to identify the most sensitive factors that would lead to the reduction of neonatal deaths in Nigeria. We initiated research to apply appropriate technologies in modifying existing techniques in the most cost-effective manner, and developing new unconventional procedures that might lead to better neonatal survival at Nigeria's referral special-care-baby-units (SCBUs).

By collaborating with the Committee of Chief Executives of Federal Tertiary Health Institutions (CCEFTHI) of Nigeria – the umbrella organisation of all the Federal government owned 'Teaching Hospitals' and 'Medical Centres' – we initiated joint studies investigating conventional facility based practices, comparing these with our new procedures and frugal technologies being tried. As a result, up to 20 different Nigerian Teaching Hospitals and Federal Medical Centres (FMCs) have at various times or up to the present participated in a number of our projects being executed. Our collaborative projects or adoption of our validated findings at the various hospitals have been uniquely designed in such a way that the individual institution assumed full ownership of the projects whilst relying on our periodic physical consultancies at their centres.

These were hence, motivated to follow instructions and achieve positive results they were proud to present during national meetings of CCEFTHI and paediatrics conferences.

Amongst these were the
- Aminu Kano Teaching Hospital (AKTH) Kano,
- Lagos University Teaching Hospital (LUTH),
- Federal Medical Centre (FMC) Owerri,
- Federal Medical Centre (FMC) Nguru,
- University of Abuja Teaching Hospital (UATH) Abuja,
- Federal Medical Centre (FMC) Lokoja,
- University of Benin Teaching Hospital (UBTH) Benin-city,
- University of Ilorin Teaching Hospital (UITH) Ilorin
- University of PortHarcout Teachning Hospital (UPTH) PortHarcourt.
- University of Nigeria Teaching Hospital (UNTH) Enugu,
- Federal Medical Centre (FMC) Yola,
- Federal Medical Centre (FMC) Katsina,
- Federal Medical Centre (FMC) Makurdi,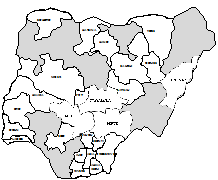 The States of Nigeria where any aspect of the present Outreach has been carried out at their premier referral SCBU. Every Nigerian State had either one federal government university teaching hospital or one federal government medical centre that served as the premier referral hospital for the State
Incubator capacity growth or dwindle timeline for the hospitals with little failure-preventive audit culture (FAC) disruption; information valid up to end of 2014. Y-axis represented the total number of functional incubators. Neonatal Centres were located at various Nigerian cities: FMCow (city of Owerri), LUTH (Idi-Araba Lagos), FMCng (Nguru) and UBTH (Benin-city).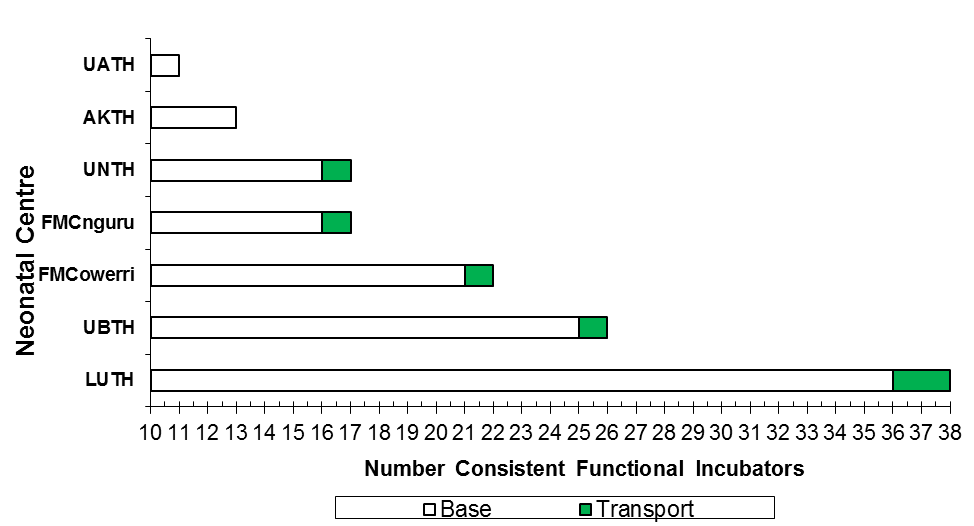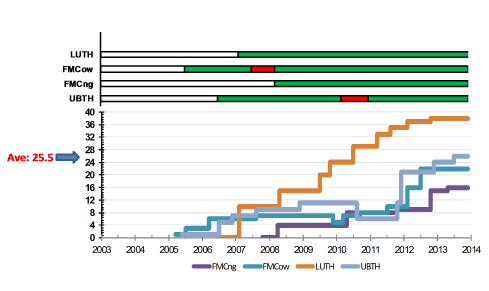 (1) CCEFTHI of Nigeria

Read More


(2) The Mastermind Group/Polchazum Engineering Limited Nigeria

Read More


(3) Imo State Statistical Agency IMSA
(4) Imo State University Teaching Hospital IMSUTH
(5) PHCs / Imo State Ministry of Local Government and Chieftaincy Matters
(6) Hornchurch Baptist Church (HBC) United Kingdom